Most countries, including Japan, lifted  COVID-19 entry restrictions into their country. As such, travelers do not need a vaccination certificate or a negative Covid test in the last 72 hours.
 Even so, Japan is still experiencing Covid-19 infections, albeit at a low rate.
Instead of random testing, authorities at entry points, including airports, focus on anyone exhibiting Covid-19 symptoms. Any traveler who shows symptoms must undergo further testing and self-quarantine, disrupting their travel plans.
As such, it is advisable to understand your Covid-19 status before embarking on your journey to Japan. If you're exposed to the virus and are planning to travel to Japan, consider booking a COVID test at a trusted and reputable urgent care center.
Do You Need a COVID Test to Fly to Japan?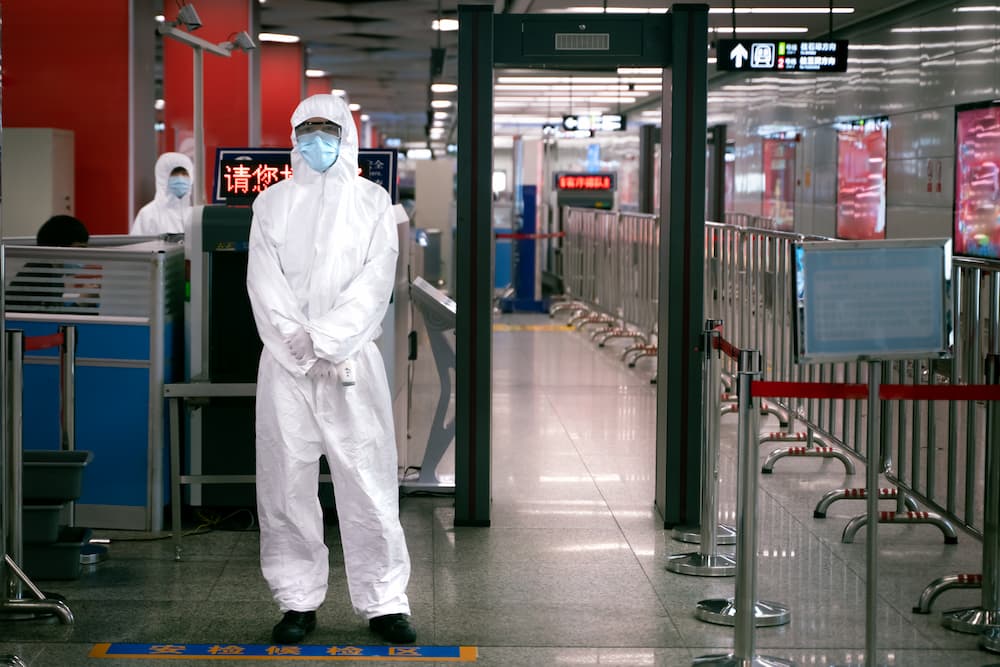 According to the information posted in the Ministry of foreign affairs in Japan, all returnees and travelers do not need to submit a certificate of a negative result of Covid-19 conducted in the last 72 hours. 
They also don't need a valid Covid-19 vaccination certificate or its equivalent. 
However, you may be tested on arrival if you have Covid-19 symptoms, a measure applied to all returnees and travelers.
Requirements to Enter Japan from the U.S.
Covid-19 Requirements: There are no COVID-related entry requirements for U.S citizens in Japan

Ensure you have a valid passport for the entire time you'll be in Japan

You should also have a return/onward ticket for tourists/business for ''visa-free'' stays of up to 90 days.

You cannot work with 90 days ''visa-free'' entry.

All foreign nationals must provide fingerprint scans and images at entry except diplomatic and official visa holders and minors.
Requirements for Returning to the U.S. from Japan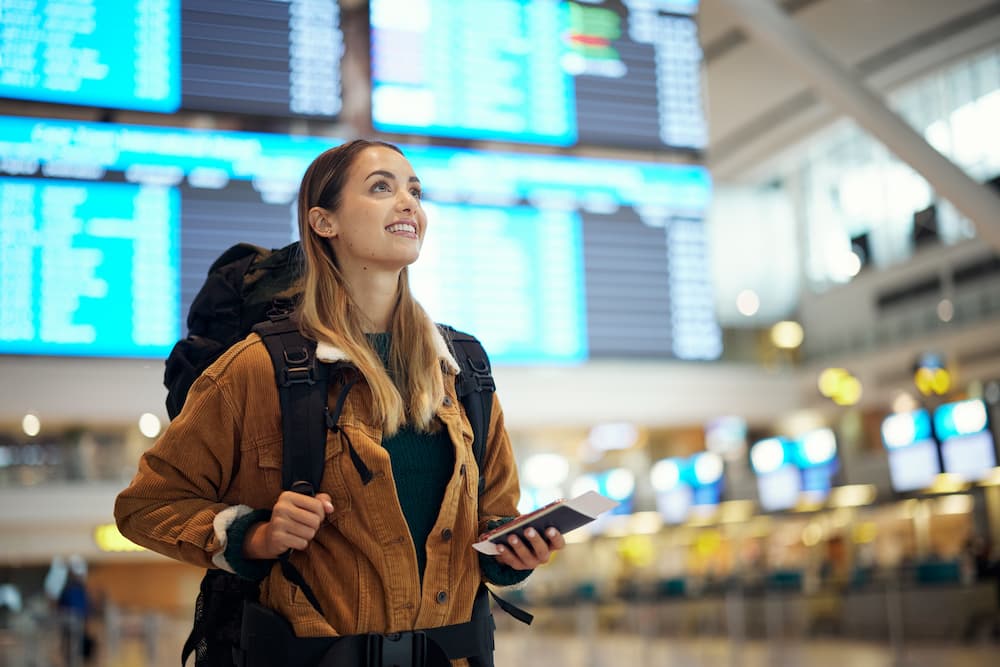 Entry Requirements
There are no Covid-related entry requirements for U.S citizens 

You also don't need a negative Covid test to enter the U.S

Non-citizen or non-immigrant air passengers are also not required to show proof of being fully vaccinated with an acceptable Covid vaccine to board a plane to the United States.
Current Travel Restrictions for Japan
Japan lifted all border measures to prevent the spread of Covid-19 in April 2023. It is, therefore, open to travelers from all countries and regions. 
Symptoms
COVID-19 occurs after infection with acute respiratory syndrome coronavirus-2(SARS-CoV-2).  People with Covid-19 get a wide range of symptoms ranging from mild to severe. Symptoms of Covid-19 appear 2-14 days after exposure.
Even so, the average period of experiencing symptoms after exposure is five days. Fortunately, most people diagnosed with Covid-19 experience mild symptoms.
The period between exposure and development of symptoms is known as incubation; however, you can still spread the virus before exhibiting the symptoms— presymptomatic transmission. 
Here's how Covid-19 spreads from person to person.
The SARS-CoV-2 virus travels in respiratory droplets released when an infected person coughs, sneezes, sings, breaths, or talks near you. A person becomes infected after inhaling these droplets.

You may also get Covid-19 from close contact—touching or shaking— with an infected person, then touching your face.
Below are the possible symptoms:
A new and continuous cough— coughing more than an hour or 3 coughing episodes within 24 hours

Fatigue

A recent loss of taste or smell

Headache

Diarrhea 

Nausea and vomiting

Shortness of breath or difficulty breathing

Runny nose or congestion

Chills or fever

Sore throat

Chest pain

Rash

Body aches

Loss of appetite
A few people experience worsened symptoms, such as shortness of breath, a week after contracting the Covid-19 virus. In other instances, people continue experiencing COVID-19 symptoms four weeks after being diagnosed; a health issue called a post-COVID condition.
Complications
Although many people experience moderate COVID-19 symptoms, some experience severe complications that can lead to death.
People with pre-existing medical conditions and older people are at high risk of experiencing complications.
Here's a list of possible complications:
Troubled breathing and pneumonia

Multiple organ failure

Blood clots

Heart problems

Other viral and bacterial infections

Acute respiratory distress syndrome is a severe lung condition that minimizes the amount of oxygen flowing from the bloodstream to the lungs.

Acute kidney injury
When Should You Be Tested for Covid-19?
A physician diagnoses whether you have Covid by performing a laboratory test. Your healthcare provider will collect a swab from your nose or throat and send it for testing.
Visit an urgent care center to get tested if:
If you have a fever, coughing, or experiencing difficulty in breathing

Have been in close contact with an infected person or someone suspected of having COVID
If you have the following emergency symptoms, seek immediate care:
Troubled breathing

New confusion

Sudden chest pain

Trouble staying awake

Gray, pale, or blue-colored skin, lips, or nail beds depending on the tone of your skin
Total Cases
As of 9th August 2023, Japan had 38,803,572 confirmed cases and 74,694 deaths, with at least 400 million vaccine doses administered by July 2023. According to the latest report by the World Health Organization, Japan had zero new infections within a week.
On the other hand, the Centers for Disease Control and Prevention(CDC) recorded a 12% increase in hospitalization, with a third of wastewater testing sites showing a significant increase in virus levels across the United States.
What Will Happen if I Test Positive for Covid-19?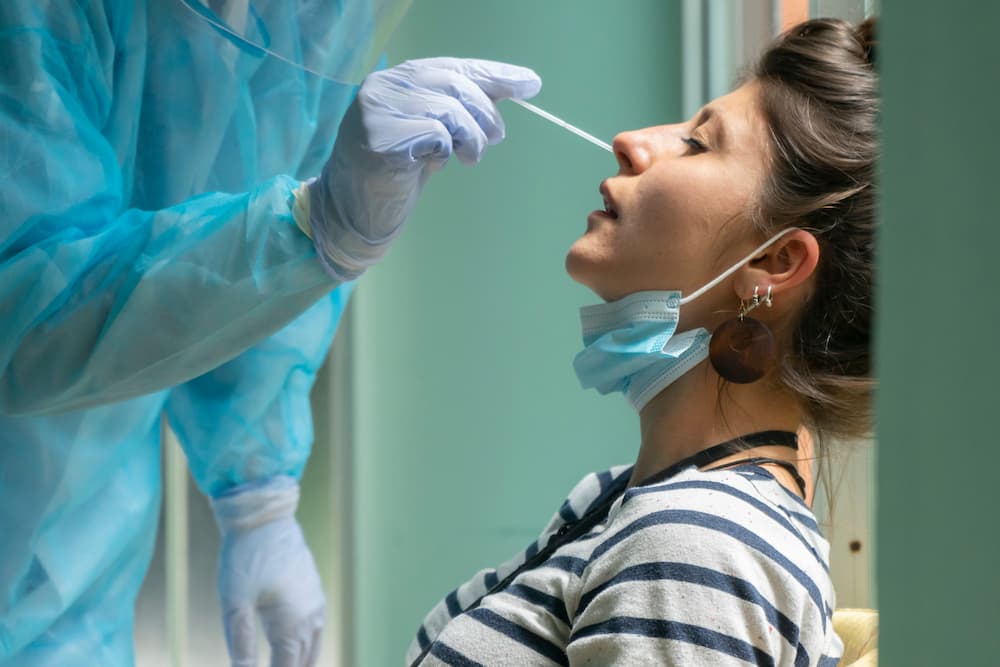 Covid-19 is contagious and can cause severe illness or death for some people. Therefore take the following steps to keep yourself and those around you safe:
Seek Covid-19 Treatment Immediately
Covid medication is widely available at affordable rates and has proved effective for stopping the infection from getting severe. According to research, Covid treatment has demonstrated an 88% effectiveness in preventing severe illness, hospitalization, and death.
Covid treatment may help reduce the risk of long-Covid symptoms lasting for weeks, months, or years. If you want to travel, getting a Covid treatment plan will hasten the recovery and help you get a negative test.
Covid medications work best within 5-7 days after developing symptoms.
As you take medications, monitor your condition for emergency symptoms. 
Isolate
If you test positive, stay home for at least 5 days, and stay away from the members of your household. 
Covid-19 is most infectious during these five days: 
Here are the steps to take as you isolate:
Do not travel

Wear a high-quality mask if you must be in public or be around others

Ensure your home is well-ventilated or take steps to improve it

Use a different bathroom, if possible

Avoid sharing household items like cups, towels, and utensils

Do not go to places where you're unable to wear a mask
Take Precautions and Inform Your Contacts
You may infect other people even if you don't have symptoms. You'll likely be infectious 2 days before the symptoms begin, a period when you'll likely expose others to COVID. You can also spread the virus after ending isolation— therefore, continue taking precautions for 10 days.
Inform the people you interact with that you've tested positive for COVID, which allows them to get tested.
Checklist and Resources for International Travelers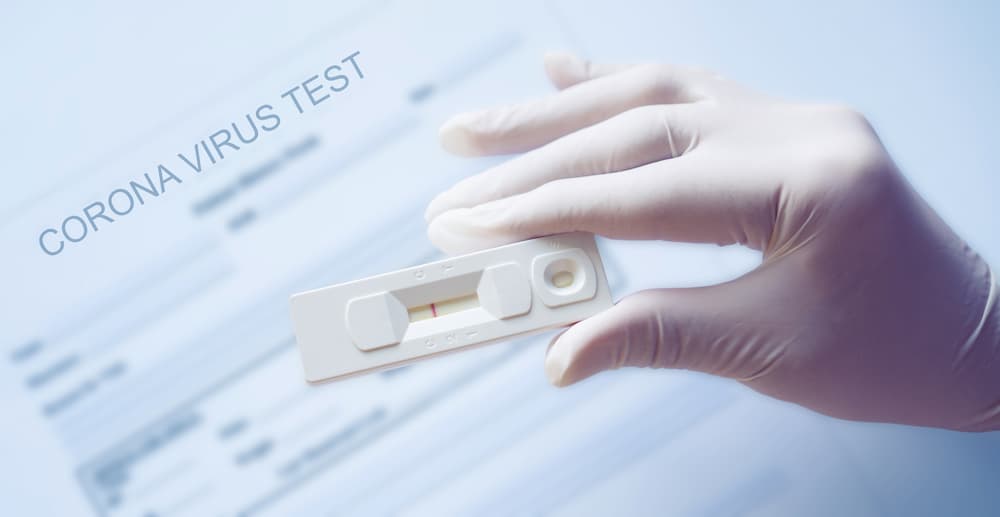 Get Required Documents
Ensure you have the proper documentation before embarking on your trip abroad.
Make two additional copies of travel documents in case of an emergency. Leave one with a close relative or friend and carry the other separately from the original. 
Some of the essential documents to carry include:
Passport

Children passport

Visas

Consent for Travel with Minors

International Driving Permit
Resources for International Travellers
Covid-19 Measures by the Government of Japan
U.S Department of State: Traveller's Checklist
CDC Traveller's Health Guide
Covid-19 International Travel Advisory
Stay Informed
Understanding Your Risk
Covid-19 can affect anyone with the infection, causing mild to severe symptoms. However, a specific group of people stands a higher chance of becoming severely ill, leading to hospitalization, breathing complications, and death.
Here are people who are at risk of getting very sick:
Older Adults
Although people of all ages can get Covid, middle-aged and older adults are at a high risk of developing dangerous symptoms. According to the CDC, more than 75% of Covid deaths were people aged 65 years and older. People's immune systems weaken with age, making fighting off infections difficult. In addition, lung tissues become more elastic as you age, making them vulnerable to respiratory illnesses like Covid.
Underlying Medical Conditions
If you have an underlying medical condition, you'll likely be hospitalized, need intensive care, require a ventilator, or die.
The common underlying health conditions that increase the risk of getting a severe form of Covid include:
Lung diseases, including tuberculosis, Pulmonary hypertension, Interstitial Lung Disease

Heart diseases

Mental Health Conditions

Diabetes and obesity

Cancer
Weakened Immune System
Underlying medical conditions and treatments can weaken your immune system putting you at risk of Covid-19 infection and getting severely ill.
Reasons for a weakened immune system include:
Cancer treatment

HIV/AIDS

Bone marrow transplant

Organ transplant

Long-term steroid use
How to Protect Yourself From a Covid-19 Infection
You can take several steps to lower the risk of infection and the associated risk of spreading it to other people. World Health Organization and Center for Disease Control and Prevention recommend the following steps:
Get Vaccinated: Vaccination is the best defense against Covid-19

Avoid close contact with people who recently tested positive for Covid-19 or have symptoms

Avoid crowds and indoor spaces with poor ventilation

Wash your hands for at least 20 seconds— before eating and preparing food, after wiping your nose, after visiting the toilet, and after coming into contact with someone with a cold.

Avoid touching your nose, mouth, and eyes to prevent the potential spread of  Covid virus from the hands.

Avoid close contact(6 feet away) with people with coughs, colds, or sick.

If you have a weakened immune system, stay away from large crowds.

Greet people with friendly gestures instead of shaking hands

Sleep well, eat a healthy diet, and drink enough liquids to strengthen your immune system.

Avoid sharing glasses, towels, household items, and bedding if sick.

Clean and disinfect frequently touched areas like door knobs, light switches, and countertops.
More importantly, wear a well-constructed face mask that fits and is comfortable in the following situations:
If you're taking care of someone with Covid

Wear a face mask in public if you live in a community with high levels of Covid-19

If you're at risk of getting a severe form of Covid or live with someone who's highly vulnerable

If you're sick and can't avoid being around people
Types of Covid-19 Tests
There are three types of Covid-19 tests; molecular, antigen, and antibody. Molecular and antigen tests check for a current Covid infection, while antibody tests check for a previous Covid infection.
Here's a breakdown of the three tests:
Molecular Test:

A molecular test is called a PCR test, a type of Nucleic Acid Amplification Test(NAAT). It is considered a ''gold standard'' for testing Covid-19 with a higher accuracy rate than antigen tests. A PCR test can check a Covid infection whether you have symptoms or not.
Antigen Test:

Antigen test is a rapid test sold as an at-home test that produces results within 15-30 minutes. Although a positive outcome is accurate and reliable, a single negative antigen result cannot rule out an infection. If you have symptoms but get a negative return, FDA recommends two more repeat testing 48 hours apart.
Antibody Test:

The antibody test is a serology test performed on the patient's blood to check for antibodies that fight the SARS-CoV-2 virus that cause Covid-19. Antibodies found in your blood could be from a past Covid infection of vaccination.
Try Newport Urgent Care COVID-19 Test for International Travel
If you had contact with an infected person, symptoms can appear unannounced, including aboard your flight to Japan. Unfortunately, if border authorities notice your symptoms, they may recommend further testing, significantly delaying your travel plans.
With that in mind, performing a covid-test 1-2 days before traveling is recommended to ensure a seamless entry into Japan.
Newport Urgent Care & Occupational Medicine offers a comprehensive approach to COVID-19, including testing, prevention, and treatment for international travelers.
Contact us online or call us at 949.828.0613 to book an appointment.